August 30, 2021
5 Innovative Technologies That Impact Business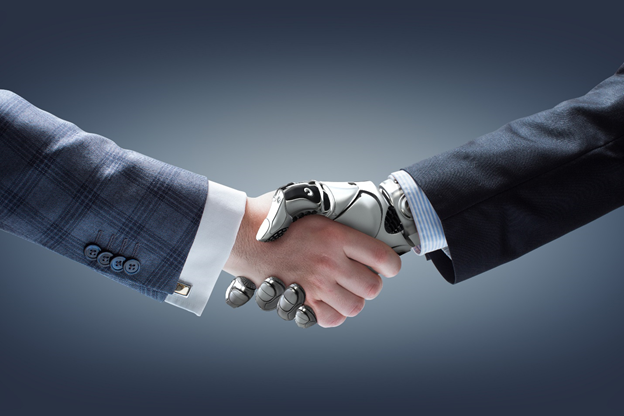 To be on top of the business game, having the best business model and strategies are not going to do you much.
It is how you are using technology to amp up your game that is the key to success. With the advent of the technological revolution, traditional business methods have become obsolete. There is so much going on when it comes to the technological front that keeping up with it has become a task. So, the businesses that are incorporating and using the right innovative technologies are the ones making it big!
Even if we don't consider the pandemic that has made the entire world go online, to stay on the top of the business game is all about how you navigate change. There is so much going on in the world, there are so many drivers that are bringing about this change like population, consumer awareness, an informed, unique and demanding customer along with new technologies. The fast-paced technology changes have left the business community in a frenzy. It has become difficult to meet the demands of the customers of tomorrow.
Technology investment and innovation is the first priority for businesses. Through the use of proper technology, businesses can increase profits and reduce their costs manifold. Again, this does not mean that every technology is for every business. You need to choose wisely. This is why you have innovative solution providers to help you out.
Today, we are going to look at the top 5 innovative technologies that are going to be useful for most businesses. If you want to make it to the top over your competitors, you must incorporate these technologies in your business at one point or another as they are already impacting your businesses.
5 Top Innovative Technologies
Augmented Reality (AR)
Initially popular in gaming, augmented reality or AR has taken the world by storm. The technology simply enhances the real physical world through digital elements like sensory stimuli, sound and visuals. It is more popular in companies that provide business applications and the mobile industry. Who does not remember Pokémon Go? It was developed with the help of AR and more than 800 million people have downloaded it. AR allows industries to achieve individual productivity, execution flexibility and operational efficiency.
The best thing about AR is that it is not restricted to one field or industry. Every industry can benefit from it. Be it social enterprises, organizations and even universities. It is already impacting our decisions, learning and interaction with the physical world. Departments like employee training, customer service, product creation and design, value chain management and the entire business landscape are being affected.
Already a number of companies are using AR in their daily operations. AR applications being used provide an X-ray vision in which internal features of products can be seen which are otherwise impossible to reach without tearing things apart. Medical device manufacturers like AccuVein are using AR technology that uses the heat of the human body to convert it into the image of veins superimposed on skin. This allows clinicians to easily locate veins. Even though it seems a little thing, it drastically increases the efficiency of blood withdrawal and other procedures.
AR is already being implemented in many businesses. Companies are now using 3D models to superimpose their designs in physical spaces. This allows them to produce better products. You will know the flaws and plus points of the product in augmented reality prior to manufacturing it. The HoloLens by Microsoft is widely being used in training programs in the medical field. Other businesses can benefit from it too. With the help of AR, companies can develop vast and detailed training programs that are consistent for all employees and allows them to develop confidence. With AR, safety and other training can be provided to employees all over the world without exposing them to any safety risk or other complications.
2. Artificial Intelligence (AI)
Artificial Intelligence (AI) is no longer a new concept. It has been around for a while and now even the small and medium enterprises are becoming comfortable with the concept. Everyone knows about Siri, Alexa and Google Assistant. What are these? These are powered by AI. The most common usage of the AI is in the form of chatbots. Yes, AI is influencing and molding the customer service industry.
Again, every company, business and organization have to deal with customers. You can be a multi-million-dollar company or a small online business. Either way, customer interaction is a must. Because of this, the chat bots are becoming more common and every type of business is making use of them. Chat bot technology can range from simple to complex depending on the requirements and size of the business.
For simpler issues, chat bots are the perfect solution. They are available 24/7, have answers to the comparatively complex problems and can direct you to the right people when required. This relieves the staff immensely as most questions are answered by the bots. This also reduces the load and increases efficiency of the staff.
Initially, there was some reluctance to deal with AI but now people are preferring it over human interaction. People are now more comfortable when handled by the bots. Smaller businesses sometimes avoid using chat bots. This can result in customers bouncing. There are days when the business is swarmed by people coming and inquiring about their products/services. At this time, the staff is not able to cater to everyone and they lose business as customers bounce.
If there were chatbots, the frequent and easy to answer questions would have been dealt by the bots and the staff would be able to focus on the complex issues. The biggest advantage is scalability. As there is more demand, you can increase the number of bots.
3. Cloud Computing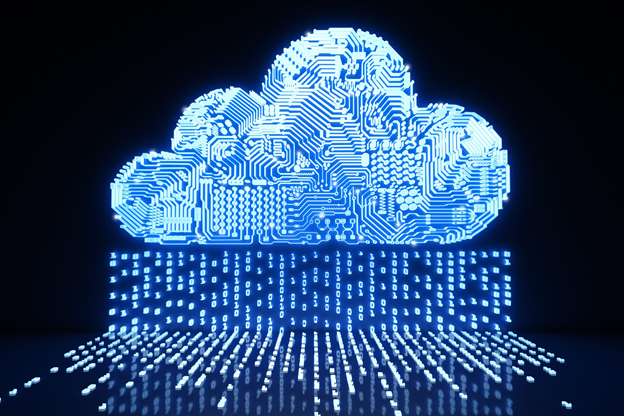 Every business has an online presence. You will hardly come across a business/company that does not have a website. In cloud computing, the data and programs are stored and accessed not from the hard drive of the computer but over the internet. All the data and information are stored in a cloud without having to worry about the location. This is cheaper than coming up with individual company infrastructures. All SME's and large businesses can benefit from this highly secure, scalable and economical option.
User data is secured in this type of computing. Access to data is only provided to people with the credentials. This keeps data secure and there is no loss or theft of data. The speed of business operations increases and customer satisfaction also increases. Storing, accessing and updating becomes easier and quicker and scalability is also an option.
4. 5G Technology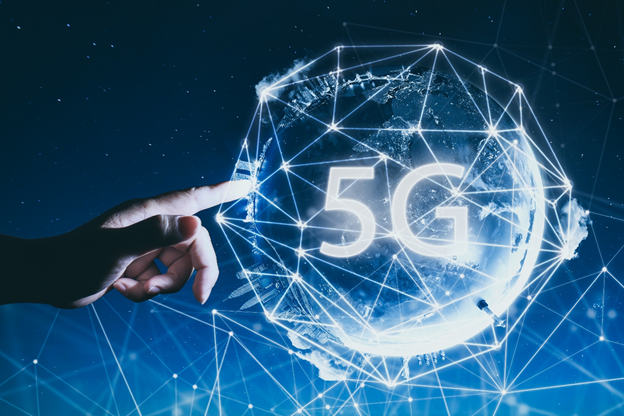 The technological boom is so rapid that 3G and even 4G technology have become a thing of the past. Now, 5G networks are being adopted by the technologically advanced companies and businesses. Mostly businesses operate through the internet and rely on cellular networks. This means faster connectivity and a better user-friendly interface. Websites load faster and customer interaction is better.
5. Document Data Extractions
If done properly, intelligent data extraction and processing methods can benefit modern day business greatly. Document data extraction is the automatic transcription of data. Customer records, documents, invoices – everything can be easily and quickly scanned and the relevant information can be extracted. This improves the data validation.
According to a report in McKinsey Digital, CEOs of larger companies spend almost 20% of their total time on tasks that could easily be automated. Most of the processes take can take hours like inputting data from PDF documents into the computer. This process can easily be reduced to mere minutes if the PDFs were automated.
Do Business Need All This Technology Right Now?
Honestly, no. Mostly, this technology has been incorporated by the business giants who have the funds to invest in it. Most of the innovative tech is still in the development phase and a little out of budget for the small-scale businesses. Having said that, business owners (irrespective of the size of the business) need to be on the lookout for innovative ways in which they can grow their business.
It goes without saying that these technologies are challenging. If not done rightly, you can end up with a lot of money going down the drain. Moreover, for smaller and medium scale businesses, keeping track of technology can become a hassle, let alone deciding which one would serve them best. They. We at CSB provide innovative and unique solutions to businesses that will be in budget and help your company succeed. We will provide customized solutions, guiding you to succeed in the market with the best innovative solutions you require to accomplish your goals.
Undoubtedly, technological innovations do show us an exciting future. If fostered properly, these technological advancements can help businesses grow by leaps and bounds in years to come.
References
https://www.forbes.com/sites/theyec/2019/02/06/augmented-reality-in-business-how-ar-may-change-the-way-we-work/?sh=75e39aba51e5